A BINGO LOVER'S PARADISE – MARIA CASINO
Maria Casino prides itself in offering nothing but the best in online bingo rooms, mini-games, and much more!
AN OVERVIEW OF BINGO AT MARIA CASINO
Maria Casino first started off as a bingo website, and although over time they started to offer different kinds of casino games, the casino still has the best selection of bingo games that you will find online.
Under the bingo category you will find different bingo rooms, where new bingo games will be started multiple times a day. You can sit down with other bingo players and hope that you will be the winner. The bingo winnings can be as high as a million and all you have to do to get started is to choose a nickname you would like everyone to call you by before choosing the room you want to join.
At Maria Casino you will be able to find so many different bingo games to choose from. Maria Casino offers both traditional English 90-ball bingo and 75-ball bingo. With the 90-ball bingo there will be a total of 3 chances to win – the first to fill a line, then the first to fill 2 lines or the first to shout BINGO when you have a full house.
In 75-ball bingo you have to be the first to fill the playing pattern on your board to win the jackpot and 5 prizes are paid out in total. You can find a large variety of different bingo games as well as mini games such as Miner Moe, Old Macdonald, King Stones, Nutty Night Bingo and many versions of the Bingo Room game.
Playing bingo at Maria Casino means that you will collect points while having fun playing. With these points you can either play more bingo or get bingo bonuses. The beauty of bingo bonuses is that you never have to think about wagering requirements, as there is none.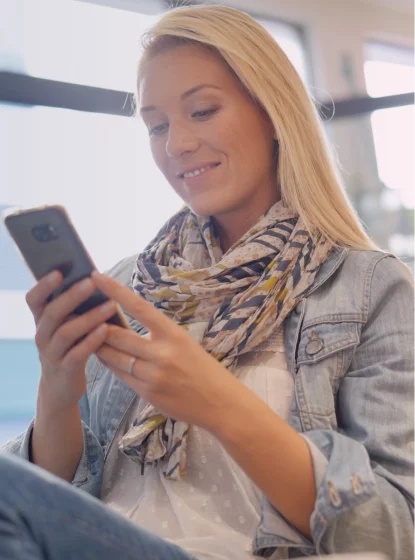 BINGO GAMES TO PLAY AT MARIA CASINO
Maria Casino offers bingo games created by Relax Gaming, who offers a brand-new loyalty wheel where you start at level 0 and climb up the levels as you play more bingo. The more you play the higher you climb, and while you are playing bingo you will be rewarded with better prizes.
BINGO ROOMS
Maria Casino boasts a total of 10 bingo rooms, all provided by Relax Gaming. Each of these rooms offer a generous prize pool that is up for grabs, ranging from €100 to up to €100 and more! These bingo rooms vary between 75-ball and 90-ball bingo games.
Bingo Lobby
The Juice Bar
New Day
Super Saturday
Northern Lights
Tailwind
Open Ocean
Shimmer
Hexabingo
After the Rain
BINGO MINIGAMES
Bingo fans have lots of options to choose from when it comes to playing bingo minigames. Maria Casino has more than 20 minigames to delight in, ensuring even the pickiest of players will have something to enjoy. Below are some of the titles found at Maria Casino.
Nutty Night Bingo
Jack's Jackpot
Temple Tumble Megaways
Reel Investigator
Road Toad
King Stones
Bingo Bonuses at Maria Casino
A great welcome bonus is nice, but you'd like some more incentives after you've used it up. At Maria Casino, they take good care of their existing players, and that means promotions, tournaments and other great offers for regular players. These are ongoing offers, timed promotions or personal offers. In addition, such promotions will be found for all sections of the online casino. This means that you will always find something that suits your taste, whether it is casino games that are your thing, or whether you are a bingo fan.
Different promotions throughout the year
There will always be changes when it comes to which offers are available at Maria Casino, so that you never miss a good offer that can give you money, bonuses or free spins, it's a good idea to stop by and check periodically.
At Maria Casino, you will find promotions when new slot machines are launched. This means that you can win money or free spins and compete for these. When launching bingo mini-games, it can for example involve both daily and weekly tournaments on the game where you solve missions or get cash spins when you play for certain amounts.
You will also be able to find weekly tournaments with daily prize sprinkles, where by playing selected games, you can win cash prizes both daily and weekly, and where the biggest win can be 5,000x your bet.
At Maria Casino you will also find daily tournaments. Where you can win cash prizes every day if you wish. You spin on selected games between 2pm and midnight, and the top ten win a share of the prize pool. On Tuesdays and Fridays, there will be twice as much profit as on the other five days of the week.
Maria's bingo wheel
Those who love bingo, they will love the bingo wheel. It is Maria Casino's additional reward system for the bingo players. The idea is that every time you play a bingo game or a bingo mini-game, you will get points towards your next spin on the wheel. You can see how close you are to your next spin on the progress bar around the bingo wheel. When the bar is full, you get a spin on the bingo wheel, which you use by clicking on the wheel. Then your spin starts and when it stops you will see if you won or not. The winner will get the prize right away.
Get cashback and recruitment bonus
At Maria Casino, you can get money back even when you don't win. Almost too good to be true, but it actually is. You will not get everything you lost back, but every week there is a cashback of 10%. This means that every single Tuesday you will receive 10% of your net loss from the previous week. This will happen automatically so you don't have to think about anything other than joining the campaign. You also get back 10% of what you have played for minus winnings regardless of how much or how little you have spent money in the previous week. Cashback is awarded without wagering requirements, and you get this for both casino games and bingo.
If you like Maria Casino, you probably know someone else who will also like the casino. Then there is nothing better than getting a bonus if you recommend Maria to your friends and acquaintances? If you recommend the casino and bingo games to Maria Casino, you can secure a sign-up bonus amount, free bonus money for the first, second and third friend you recruit, respectively. And those you recruit will of course receive both a welcome offer and weekly cashback!

JOIN TOURNAMENTS AT MARIA CASINO
In addition to general campaigns, as mentioned above, you can also find other tournaments that you can join if you wish. A tournament may not give you a bonus just for joining, but tournaments can give you great prizes if you're lucky. And if we're being completely honest, it's just as great as a bonus. Which tournaments you can find will vary throughout the year, but it is certainly nice to get these. Especially when it comes to tournaments on games and slots that you would have played anyway.
Tournaments on predetermined slots and games are very common, and which games this applies to will change throughout the year. Therefore, you will find time-limited tournaments at Maria Casino, especially when new games are launched, or tournaments on several games when it comes to themes or games from a specific game developer.
Regardless of why these tournaments are launched, they will give you a chance to compete for various prizes in the form of cash, free spins and more, and they can give you prizes from both weekly tournaments and daily prize draws. Either way, it gives you a chance to win more when you try your luck at bingo and casino games that you might have played anyway.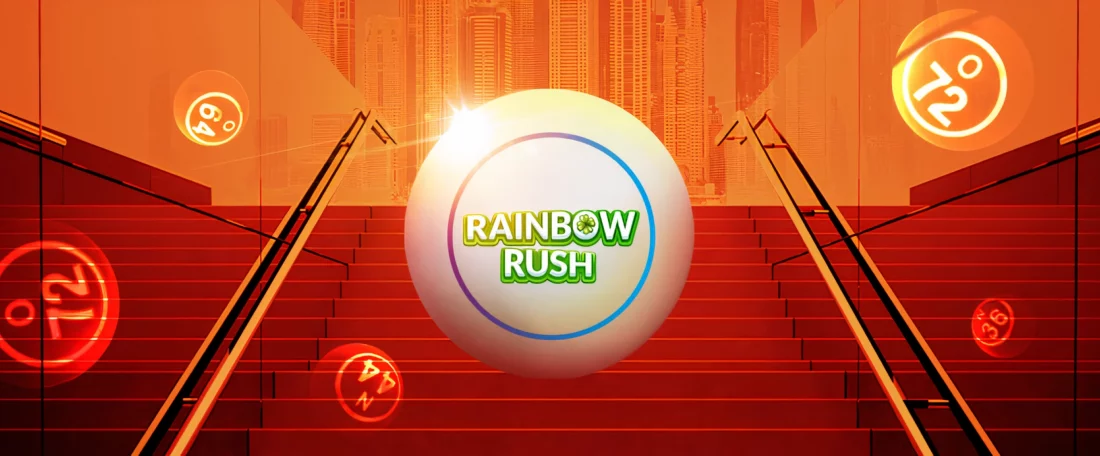 Daily Tournaments at Maria Casino
Which and how many tournaments you can find at the casino will change all the time, but currently you will definitely find at least one daily tournament at Maria Casino. Tournaments that give you the chance to win prizes daily. And on Tuesdays and Fridays, the big drum is played, because then the prize pools are doubled. As I said, such tournaments can change, but as of now these go under names such as:
Viking Monday
Tuesday's Favourites
Wednesday Joker
Jackpot Thursday
Friday party
Saturday fun
Sunday's excitement
The criteria for these daily tournaments will also vary, but it could be things like the biggest win over one consecutive spin adjusted for stake, or turnover during the tournament time. All these daily tournaments start at 14:00 and end at midnight on that day.
Other tournaments
Bingo spins is one of the popular tournaments, where you can win up to 1,000 free spins by collecting points on the leaderboard. Each bingo win gives you 20 points, and the higher you go on the results list, more free spins are given to you on a specific game. Mighty bingo games are another tournament that offers cash prizes, and where it's about getting the biggest win over 30 rounds adjusted for stakes, on selected games. Hot to burn is a different tournament. There you fight for a share of a prize pool of 100k, and where you win by getting the biggest win on a spin adjusted for stake, when you spin on selected tournament machines.
DEPOSITS AND WITHDRAWALS AT MARIA CASINO
Depositing at Maria Casino is very easy and quick. It is also no more complicated to withdraw money than to deposit money when you want. At Maria, you will find a large selection of payment methods that you can choose from. It is important to note that payment options at Maria Casino vary from one country to the next. What you get when you make money transactions with Maria is:
Fast deposits and withdrawals
Secure transactions
No fees
Deposits/withdrawals with e-wallets
Deposits/withdrawals with credit/debit cards
Withdrawal by bank transfer
Deposits/withdrawals with digital cards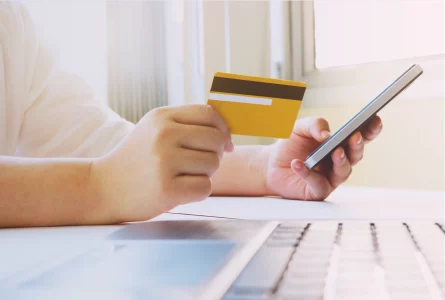 GETTING STARTED WITH MARIA CASINO BINGO
Those looking for some hot bingo action won't be disappointed when they join Maria Casino. The operator offers plenty of games to choose from, and getting started is as easy as 1, 2, 3!
Registration
Firstly, players need to click on the 'Register' button. Then, they need to select the country they are playing from.
Select a Bonus
Once a country is selected, players are able to select and opt in to a bonus offer that will be displayed. Players can either 'Skip', or click on 'I want this offer'.
Provide Details
Finally, to complete the registration process, players need to provide their personal details, select a password, and complete the form. Once done, you are ready to start playing bingo!
Overview of our experiences
We only have positive experiences with Maria Casino when it comes to the selection of games, the quality of the games, how easy it is to register, receive offers and bonuses, and not least participate in promotions and tournaments. The same applies to all other infrastructure and logistics such as deposits and withdrawals and customer service.
At Maria Casino you will find both excitement, fun and uncomplicated games. Everything is as easy as a game, regardless of whether it is collecting bonuses, free spins, getting cashback or finding the conditions for these benefits. With little or no turnover requirements, it is easy to deal with. We highly recommend Maria, and often visit to have a good time. Maybe you will be the next player at Maria Casino?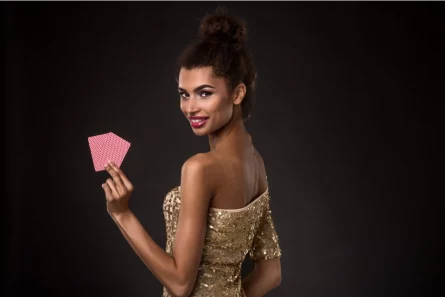 EXCELLENT CASINO WITH A WIDE SELECTION OF BINGO GAMES
Now that you know about all the benefits that come with Maria Casino, it's time to summarize a bit. After we wrote this review, we added the casino to our list of the best online casinos. They offer a generous welcome bonus for new players in addition to special bonuses for experienced players. The selection of games is large and contains most of what you can imagine, it is perfect for both new and existing players.