PLAY MOBILE SLOTS AT MARIA CASINO – FOR FREE!
If you're not at home, you might be using a smartphone, tablet or laptop, right? All devices can be used when playing at Maria Casino. To top it off, you can even play games for free using your mobile!
MARIA CASINO FOR MOBILE IS FULLY RESPONSIVE
Are you out and about a lot and are you tempted to play bingo, your favourite slot machine or blackjack in the Live Casino? At Maria Casino, you can play from exactly the device you want to play on. Maria Casino's site is fully responsive so that it naturally fits your mobile device's screen regardless of which mobile device you choose to visit the online casino from. This means that you get the same good visual impression regardless of whether you use a mobile phone, tablet or PC.
Playing at Maria Casino's mobile casino
The large selection of games that Maria Casino has to offer is impressive. This applies regardless of the type of games you like. Whether you like slot machines, jackpots, table games, Live Casino, bingo, poker or scratch cards. Since Maria Casino has entered into partnerships with many game providers, this also means that the selection of mobile-friendly games is larger than at many other online casinos. If you choose to play any of these popular game titles on your mobile device, simply open the browser on your device and go straight to Maria Casino, where a variety of quality responsive mobile casino games can be played!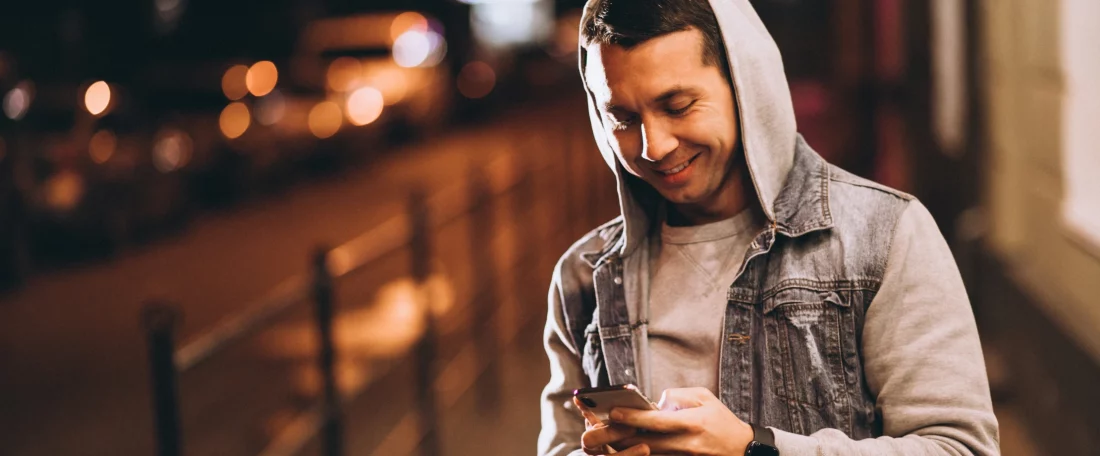 HOW TO TRY MOBILE SLOT GAMES WITHOUT PAYING WITH REAL MONEY AT MARIA CASINO
Before you play the slot machines with your own money, you can first try them out without spending money. This is very easy, at Maria Casino you just need to press "Play for fun" and you're good to go.
The experience of playing will be the same whether you play with real money or if you play without money, the only difference will be that you will not be able to withdraw any winnings if you do not play with real money. It's an exciting way to find out how the machine works.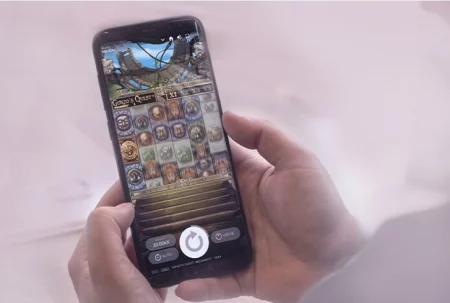 It's a fantastic way for new players to find out if they like slots and how slots work. It can take some time before you understand the basics of a slot machine, and there are also big differences between different machines. Of course, slots share many of the same characteristics but if you go for example from a classic slot like Jackpot 6000 to one of the famous Megaways slots, then the difference is quite big…
Even experienced players out there can find benefits in free games. With many thousands of different mobile slot machines available, it is impossible to get an overview without trying your hand, and you don't always want to do it with your own money. It may only take a few spins to determine if this is the slot for you or not, and it's pretty cool not having to pay for those spins.
And let's not forget free games are free games. It's an opportunity for you to play just for fun, not feel the pressure of losing money. Some of the more modern slots are similar to well-known mobile games such as Candy Crush, and playing such a slot can be just as entertaining without spending your own money to play the game.
MOBILE BONUSES AND PROMOTIONS THAT GIVES YOU FREE PLAY AT MARIA CASINO
If you want to play for free at Maria Casino on mobile, there are several ways you can do this. Apart from playing slots in demo mode, you will also be able to get free games in the form of various bonuses and promotions.
Most people know that online casinos offer bonuses. Once you have registered as a player at an online casino, you will receive a welcome bonus, where the casino will, for example, match a percentage of your deposit, in addition to free spins on slot machines. When you play with the bonus money, you actually play for free. The only thing to keep in mind is that most bonuses are subject to wagering requirements, and that a minimum deposit may be required to unlock a bonus.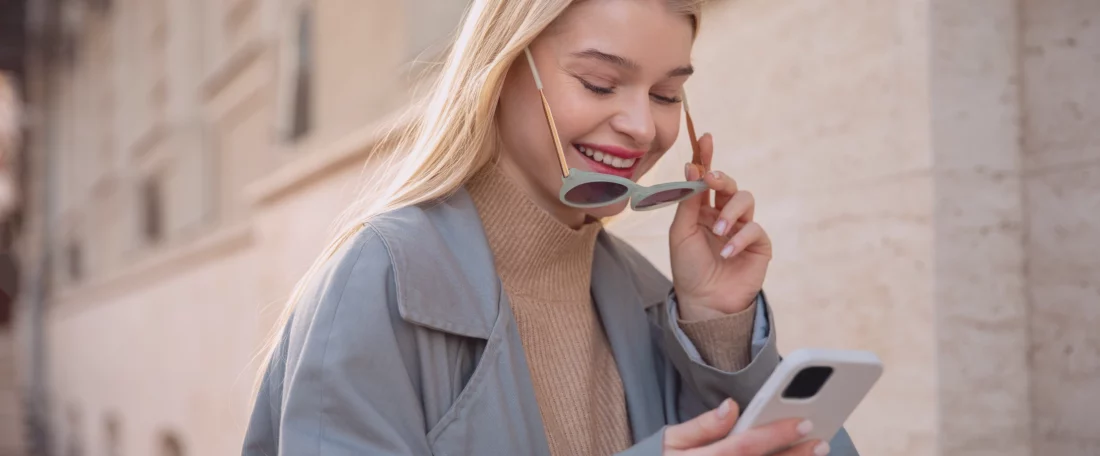 Many casinos also have various promotions for existing players that can give you free play. One of them will be tournaments and the like that provide winnings, but if you are to define it that way, all winnings will also be free games. But if you look at the opportunities the casino offers to, for example, play free spins or free rounds of bingo, Maria Casino has a lot to offer. You will always be able to find one or more promotions at Maria Casino, where for example you can get free games on bingo if you make a deposit on a given day, or if you play a specific game.
If you are also a loyal player, you will be able to get various forms of deposit bonuses. The competitive nature of online casinos means that all casinos offer rewards and bonuses and players have to be aware of what you get and accept. There is of course nothing that says you should accept all the offers that the casino offers you, sometimes it is okay to say no. It's up to you whether you think it's a good offer or not, if you don't like the offer say no and wait for the next one, it's just around the corner.
MARIA CASINO – OFFERS ALL MOBILE CASINO GAMES
Maria Casino is known mainly for mobile bingo games, but more recently, players can find a fully stacked online casino via mobile devices:
Mobile Slots
You will be able to find all the popular slots at Maria Casino via mobile, such as Starburst, Jackpot 6000 or Mega Fortune. At the same time, you will be able to take part in all the jackpot games from the big developers such as NetEnt.
Mobile Table Games
Under the mobile table games category, you will find roulette, blackjack and poker. These are also games that you will be able to find in live versions at Maria Casino, with live dealers and video. Titles found at Maria casino include French Roulette, Premier Roulette, European Roulette and Live Roulette.
Of course, we can't forget mobile bingo, that's what this casino became known for. If you don't normally play bingo, Maria Casino offers a very special bingo experience with, among other things, large jackpots. At the same time, you will be able to take part in tournaments and of course, the Maria Casino bingo wheel.
Mobile Hexapro Poker
This is often a part of the online casino that doesn't get enough attention, but at Maria Casino you get access to a casino poker version that you really don't want to miss. The poker game takes place in the Microgaming network, which includes players from both Unibet, Betsson, Betsafe, NordicBet and many other major European players.
ALL MOBILE FREE PLAY OPTIONS AT MARIA CASINO
As we can see, there are actually two definitions of free games – we have free, where you try out the game during trial or demo games where you cannot win prizes. And we have free games, where you will get free spins or similar when you make a deposit.
For mobile players at Maria Casino, it is possible to try out almost all the slot machines without making a deposit, just press the button and you're up and running, you can find out if the slot machine is something for you. Or you can play for hours, if you just want the entertainment without having to pay for it.
The possibilities for free games in the form of bonuses and free spins are clearly to be found at Maria Casino. Look out for great welcome offers if you're a new player, or if you're an existing player keep your eyes peeled for their range of promotions, tournaments and special offers. Many opportunities for free games on both bingo and other casino games await.